2002 Pandillas de Nueva York (Gangs of New York)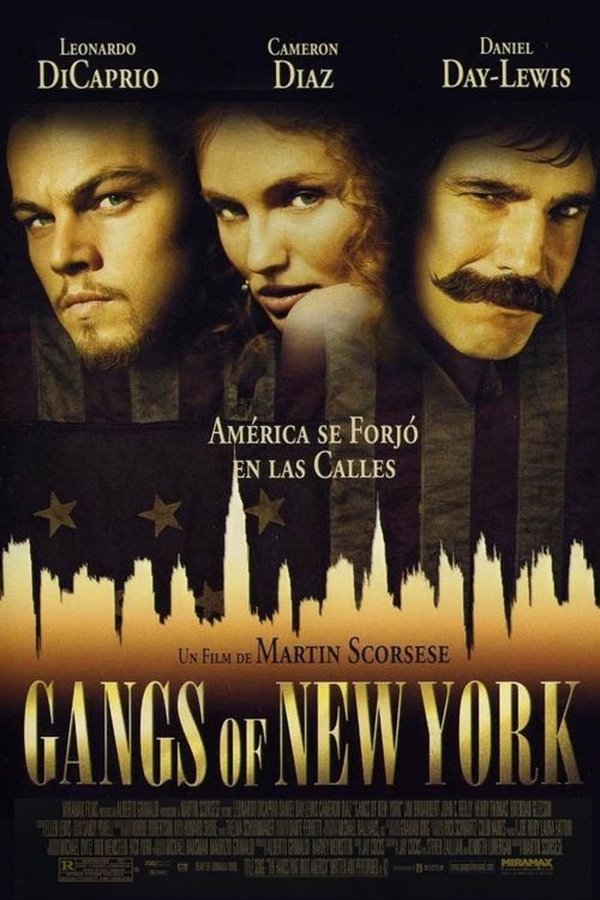 Sinopsis:
Nueva York, 1863. La ciudad está dominada por la corrupción política, y la guerra entre bandas provoca muertos y disturbios. En este contexto, el joven inmigrante irlandés Amsterdam Vallon (Leonardo DiCaprio) quiere vengarse de William Cutting,
Titulo Original: Gangs of New York
Pais:  Estados Unidos
Duracion: 161 min.
Musica: Howard Shore
Fotografia: Michael Ballhaus
Productora: Coproducción USA-Alemania-GB-Italia; Miramax Films
Trailer de la película Gangs of New York :
6,7 /10 - 59.641 votos